Hey! My name is Lori and I am feeling honored to be part of your journey on the path of Tantra.
I am a therapist, coach, yoni massage specialist. In Rishikesh, India, I became a yoga instructor certified by the Yoga Alliance. I'm practicing Tantra massage for more than 10 years, and yoni massage for more than 7 years.
This is a special form of therapy for women who are driven by the aspiration to reveal their feminine essence, to heal their body and soul, to connect with the highest sublime feminine eroticism, to reach a deep fulfilment through this experience.
I firmly believe that bringing light to the realm of pure eros, approaching eroticism in a holistic way is part of my dharma.
Art of massage, sacred eroticism, Tantra, Taoist art of love, consciousness, intimacy, connection and energy, yoga and meditation, ayurveda, psychology, amorous continence (sexual continence), philosophy, sociology - these are the subjects that I explore.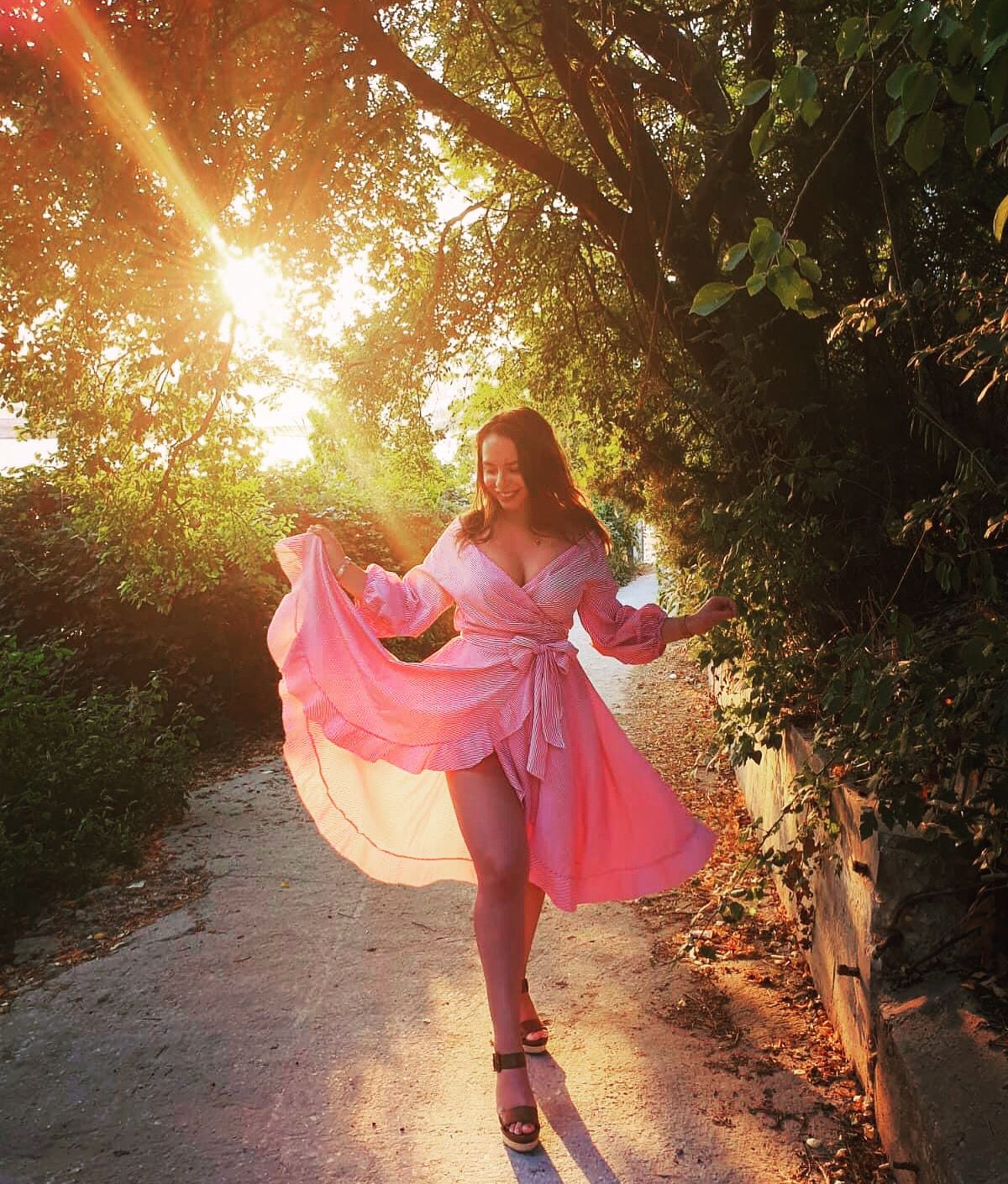 My goal is to inspire as many people as possible to see eroticism as a way of spiritual evolution.
In the last 7 years I have largely organised workshops about intimacy, sacred eroticism, femininity, the differences between sexuality and eroticism, Tantra, Tao, amorous continence (sexual continence).
I am deeply grateful to EVERYONE I work with because they help me to enrich my knowledge with invaluable experience.

Lori speaks: English
Lori specializies: Tantra for men, Tantra for women, Tantra for couples, counselling
Education:
Psychosexology course, the Romanian College of Psychologists Specialist training program: "The Conscious Couple. The Science Dedicated to the Couple, the Romanian College of Psychologists. Personal development advisor accredited by the ANC India, yoga instructor CPD International Massage Certification CPD Full Body Massage Certification Professional Body Healing CoachProfessional Addiction Counseling Certification by Continuing Professional Development Mindfulness Diploma & Alternative Healing Therapies,the Complementary Medical Association and CPD Psychology Diploma & Professional Psychotherapy & Holistic Health Certification, by Continuing Professional Development Life Coaching Diploma, New Skills Academy certificate Crystal Healing, by the Complementary Medical Association and CPD Sound Healing & Color therapy, by the Complementary Medical Association and CPD Naturopathy Art Therapy Certification by New Skills Academy Reiki Diploma, accredited by the Complementary Medical Association and CPD Hormonal Balance Course with doctor Oana Corfariu Advanced Yoni / Vaginal Steaming Certified by American Herbalists Guild The course "Living in two. The Practice of Love "from the School for Couples.
"The massage I received was perhaps the most sensitive, intimate and emotional ever during my now three-year tantra journey!

The lovely slowness and the focus she worked with created such an intense stillness in the beautiful room that it was almost palpable. She occasionally used her entire beautiful body in the massage, which was also spiced with unusual, fun and beautiful elements, perhaps most wonderful of all, a full body treatment of my stomach!

A body area so full of strong emotions, but which is often forgotten in tantra.

But the strongest experience that stayed with me afterwards was Loredana's absolute, almost goddess-like presence in the room. She moved smoothly around and over me without shyness with a smile that is one of the most beautiful I have enjoyed in life.

As usual, I had an incredibly hard time opening my eyes due to the deep pleasure tantra gives me, but when I sometimes opened them I almost drowned in her amazing eyes.

In conclusion, I got a kiss on my cheek, just such a thing!"

Per
"Hej. Jag vill hälsa Lori att det var en rikigt bra och härlig massage jag fick av henne igår.

Det kommer att bli flera gånger."

Stefan