Hallå! Mitt namn är Lori och jag känner mig hedrad över att få vara en del av din resa på Tantras väg.
Jag är en terapeut, coach, yoni massagespecialist. I Rishikesh, Indien, blev jag yogainstruktör certifierad av Yoga Alliance. Jag utövar Tantramassage i mer än 10 år och yonimassage i mer än 7 år.
Detta är en speciell form av terapi för kvinnor som drivs av strävan att avslöja sin feminina essens, att läka sin kropp och själ, att få kontakt med den högsta sublima feminina erotiken, att nå en djup tillfredsställelse genom denna upplevelse.
Jag är övertygad om att det är en del av mitt dharma att föra ljus till det rena eros rike, att närma sig erotik på ett holistiskt sätt.
Massagekonst, helig erotik, tantra, taoistisk kärlekskonst, medvetande, intimitet, anslutning och energi, yoga och meditation, ayurveda, psykologi, amorös kontinens (sexuell kontinens), filosofi, sociologi - det är ämnen som jag utforskar.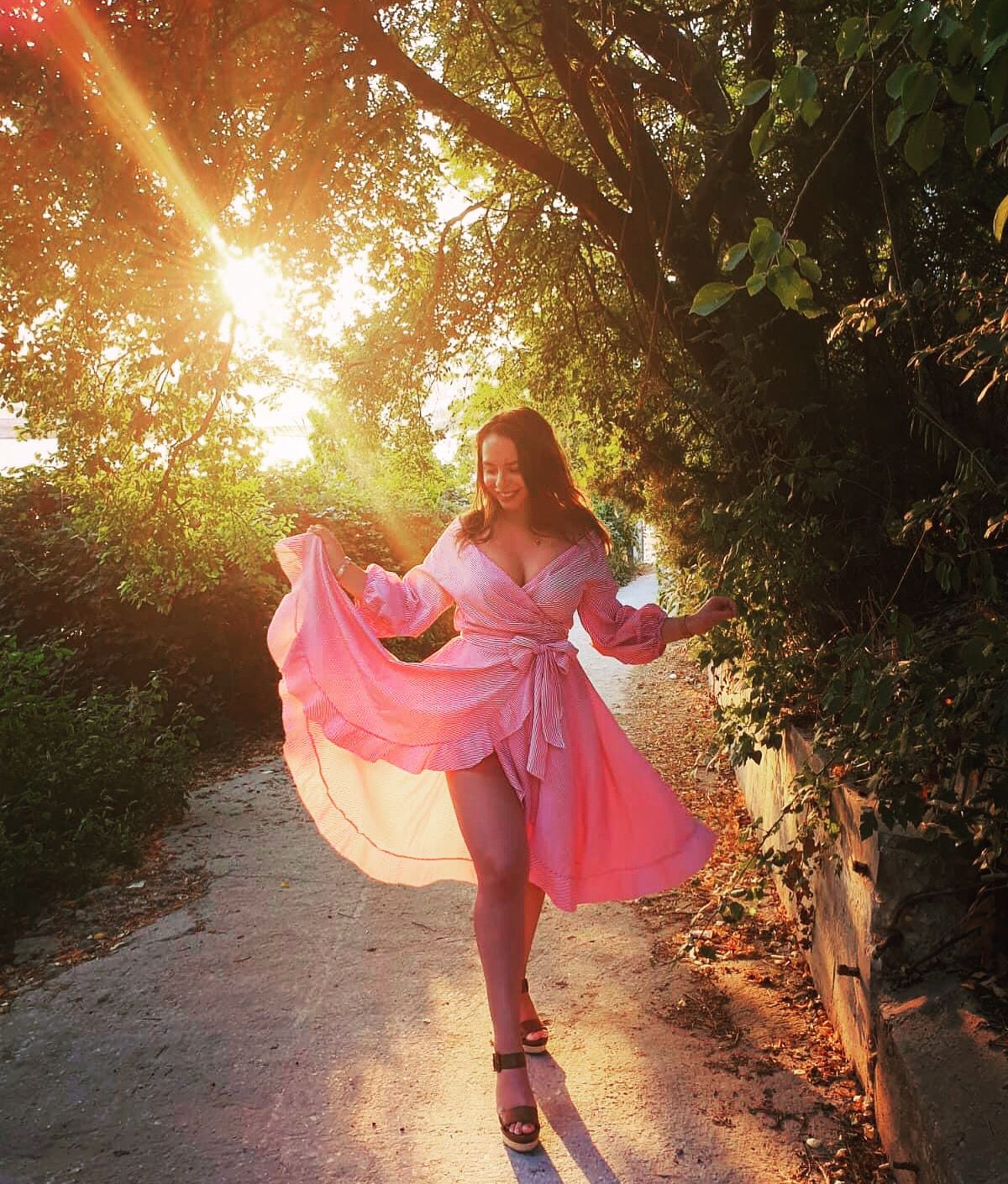 Mitt mål är att inspirera så många människor som möjligt att se erotik som ett sätt för andlig evolution.
Under de senaste 7 åren har jag till stor del organiserat workshops om intimitet, helig erotik, femininitet, skillnaderna mellan sexualitet och erotik, Tantra, Tao, amorös kontinens (sexuell kontinens).
Jag är djupt tacksam för ALLA jag arbetar med eftersom de hjälper mig att berika min kunskap med ovärderlig erfarenhet.
Lori talar: Engelska
Lori är specialiserad: Tantra för män, Tantra för kvinnen, Tantra för pär, Yoni healing
Utbildning:
Psychosexology course, the Romanian College of Psychologists Specialist training program: "The Conscious Couple. The Science Dedicated to the Couple, the Romanian College of Psychologists. Personal development advisor accredited by the ANC India, yoga instructor CPD International Massage Certification CPD Full Body Massage Certification Professional Body Healing CoachProfessional Addiction Counseling Certification by Continuing Professional Development Mindfulness Diploma & Alternative Healing Therapies,the Complementary Medical Association and CPD Psychology Diploma & Professional Psychotherapy & Holistic Health Certification, by Continuing Professional Development Life Coaching Diploma, New Skills Academy certificate Crystal Healing, by the Complementary Medical Association and CPD Sound Healing & Color therapy, by the Complementary Medical Association and CPD Naturopathy Art Therapy Certification by New Skills Academy Reiki Diploma, accredited by the Complementary Medical Association and CPD Hormonal Balance Course with doctor Oana Corfariu Advanced Yoni / Vaginal Steaming Certified by American Herbalists Guild The course "Living in two. The Practice of Love "from the School for Couples.
"The massage I received was perhaps the most sensitive, intimate and emotional ever during my now three-year tantra journey!

The lovely slowness and the focus she worked with created such an intense stillness in the beautiful room that it was almost palpable. She occasionally used her entire beautiful body in the massage, which was also spiced with unusual, fun and beautiful elements, perhaps most wonderful of all, a full body treatment of my stomach!

A body area so full of strong emotions, but which is often forgotten in tantra.

But the strongest experience that stayed with me afterwards was Loredana's absolute, almost goddess-like presence in the room. She moved smoothly around and over me without shyness with a smile that is one of the most beautiful I have enjoyed in life.

As usual, I had an incredibly hard time opening my eyes due to the deep pleasure tantra gives me, but when I sometimes opened them I almost drowned in her amazing eyes.

In conclusion, I got a kiss on my cheek, just such a thing!"

Per
"Hej. Jag vill hälsa Lori att det var en rikigt bra och härlig massage jag fick av henne igår.

Det kommer att bli flera gånger."

Stefan