"Hello, I call myself Maya and I am educated and experienced certified bodyworker, and the highest quality tantra massage guider. Would you like to relax, get grounded or activate all your senses by gentle and loving touch? 
My massage is experiencing magnificent conditions of bliss, love and joy. I will awaken your hidden powers, leading you to experience full body ecstasy. You can determine whether you prefer lovingly pampering, exciting massage, energizing igneous touches or relaxing healing in depth.   My journey to massages and holistic bodywork was developed through years of studying numerous varieties of energy practices and international schools.I am natural force, jungle shaman, untamed sorcerer (wizard).
I highly recommend to book 2-3 hour session with me for your deep experience."
Maya speaks: English
Maya specializies: Tantra for men, Tantra for women, Tantra for couples, Shadow healing, Dearmouring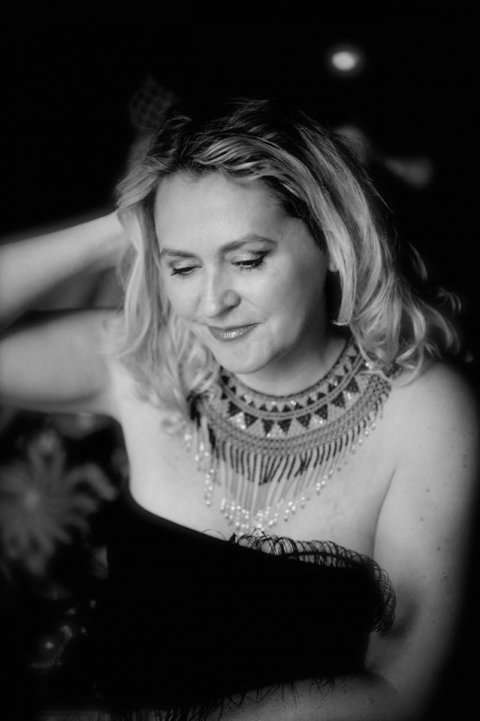 Education:
- Australian Tantra School - Dakini, Taoist techniques

- International Schools of Temple Arts (ISTA) - Spiritual  Shamanic Techniques in the tantra world

- School of Holistic Sensual Massage

- Sexological Bodywork Training with Joseph Kramer - California

- European academy of somatic education - holistic therapy and sensual tantric massage 

- Mystic massage training with Mahasatvaa Ma Ananda Sarita and Nisarga - Tantra massage from the  Kashmiri and Taoist Traditions.

- Mahasatvaa Ma Ananda Sarita- Empowered Woman´s Training and Goddess Essence International Teacher Training Bali                                          
Tantric journey with kinky elements:  

-Soeni Love -  The School of Erotic Mysteries, shamanic tantric journey
"This type of massage I had was magicaly awesome. It helped me to get rid of my spiritual pain and revealed for me new powers that it was hidden deep in my body. Thank you a lot Maya "

Libanon
---
"Maya is a truly extraordinary lady, from the inital hug I received 100% care and attention in a warm friendly manner which made this experience one of the most enjoyable and memorable ever for me.

Maya´s relaxed approach set the tone which helped me settle in and from then on she judged my needs to perfection, taking me places I've never been before.
If you're looking for a genuine tantra experience tailored perfectly to suit your individual needs don't hesitate, you'll be blown away by this lady.
I'm buzzing since our meeting and looking forward to seeing the lovely Maya again."

Peter
---
"Maya has an incredible in depth knowledge of Tantra and a deep inside into the nature of the world. I asked for a quick explanation of what it was all about at the outset and was given a really patient, simple explanation that made perfect sense and greatly enhanced the experience.
I totally understand the recommendation to book a long session because apart from the incredibly well delivered massage which was wonderful, this beautiful lady has so much wisdom on the nature of Love and universal energy that time in her company is as much an education as a sensual experience.
Thank you so much for a wonderful experience Maya"

Namasté
---
Contact me!